Marine products trading department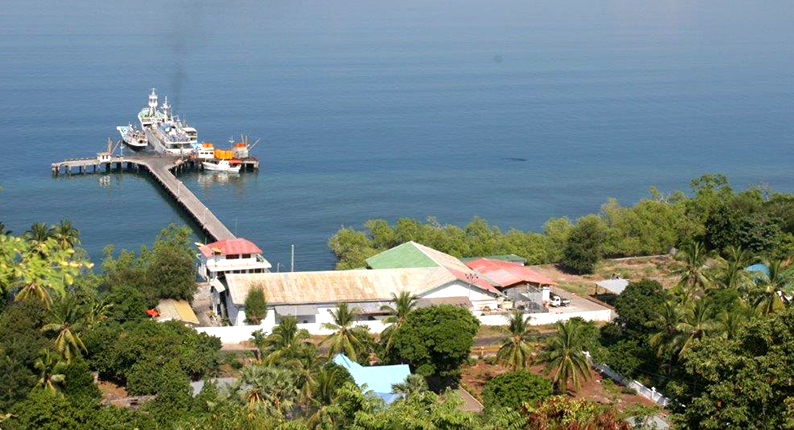 We committed a large refrigerated ship obtained in South Korea to the offshore of Timor Island, south-eastern Indonesia, in 1998. Starting from incorporating scores of wooden ships for pole-and-line fishing obtained locally with the refrigerated ship and began purchasing skipjack we built a land plant (PT. OKISHIN FLORES) in Larantuka, eastern part of Flores Island, which is located in the north of Timor Island, in 2000, launching a development business of skipjack resources with the local pole-and-line fisheries.
Since then we have been deploying skipjack and tuna products constantly to Japanese market, as well as contributing to local society.

On 2006 we have started a purchase of dried flying fish roe in Makassar, Sulawesi in middle Indonesia. Starting from 2013, a new business to process the dried flying fish roe and import to Japan will be launched by our subsidiary (PT. LINTAS ANTAR NUSA).

Tobiko business
Tobiko is a salted flying fish roe that has become popular as a sushi ingredient in Japan in recent years.
We completed a flying fish roe processing plant in South Sulawesi in 2014, and we are ready to handle both salted and dried roes.
In recent years, the Chinese market has grown significantly in place of the Japanese market, and has grown to over 100 tons per year in terms of dried roes.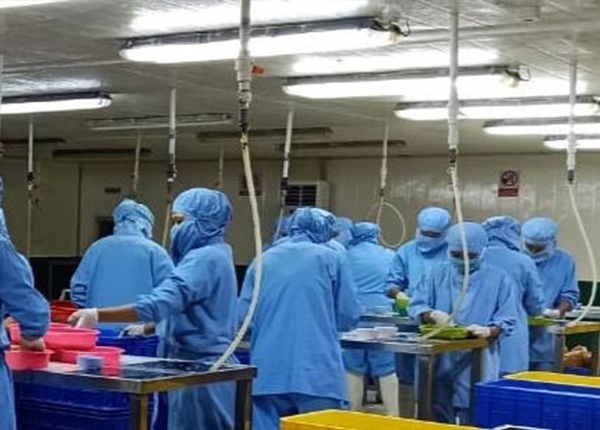 Yakiago business
"Ago" is a flying fish, and a Yakiago is a grilled flying fish.
In 2016, we opened a factory dedicated to grilled flying fish in West Sulawesi. The feature of this factory is that the whole amount is charcoal-grilled, not electricity or gas. It is the ingredient for the finest soup stock with a rich flavor.
Follow the Japanese yakiago trend, we are aiming for a safe and stable supply of grilled flying fish.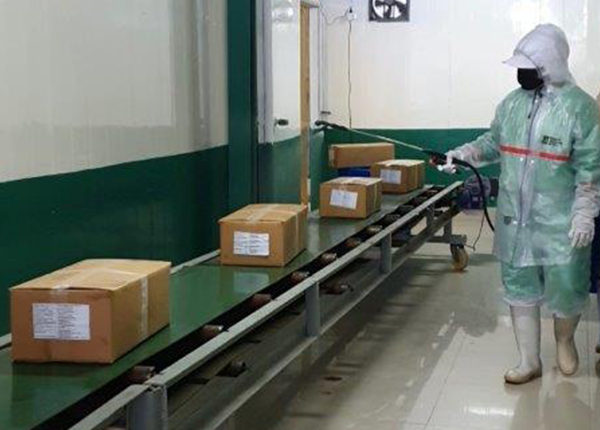 Bonito business
After start importing frozen bonito in 1998, we built a land factory on Flores Island in 2000 (currently PT. Okishin Flores Indonesia), and the frozen bonito business started.
Together with locals do single fishing from the ship, we have started a bonito resource development project and are sending high quality bonito products to the Japanese market while contributing to the local community.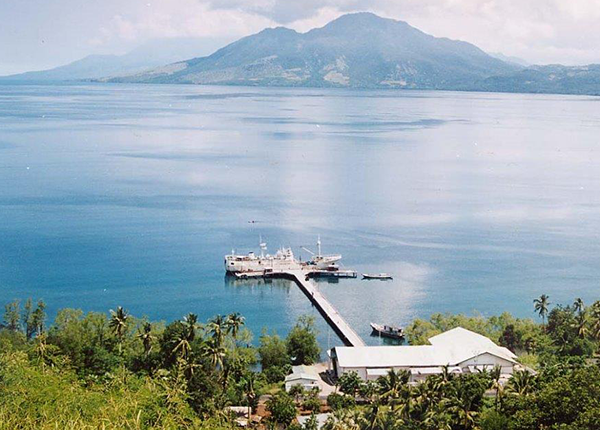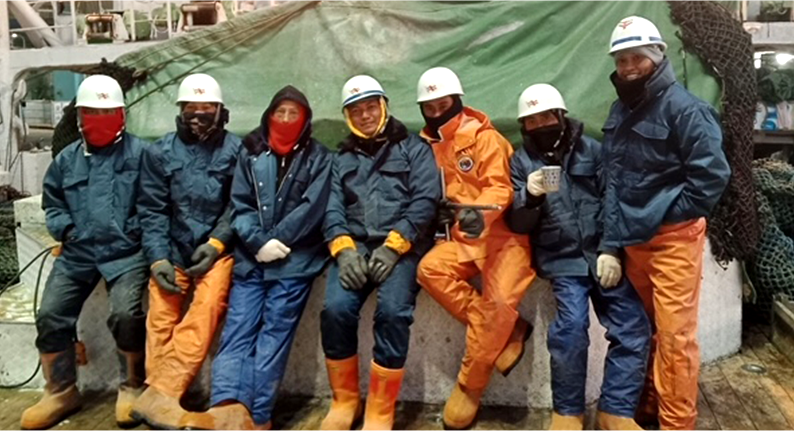 Business related to Indonesian, Micronesian seafarers
We provide support for seafarers hired and trained by local companies in Indonesia. As a maritime nation, Indonesia has a large number of people with experience in ships, and we have built up a wealth of experience and achievements since the start of our manning business in 1992.